"I felt that I'm the only one who's not able to deal with challenges regarding growth, making better use of funds and resources and it was getting very lonely. Listening to Vani talk about her personal journey and knowing that successful people also faced it gives me immense hope and confidence and it brings a new perspective to the whole process,"  is how Sakshi Goel, Founder and CEO of Rent N Flaunt, summarised her retreat experience.  And this is exactly what Harappa and Kalaari Capital CXXO's initiative 'BUiLD-it' aimed to be, a safe space and a community for women entrepreneurs which not only gives them access to strategic guidance and mentorship by industry icons, but also provides them a platform to learn, share and forge meaningful connections. 
An amalgamation of beautiful minds, grit, determination and the power of hustle was on display at the in-person retreat for the CXXO leadership cohort 2023. The participants not only got a chance to get inspired by the power packed speeches of motivating mentors, they also got to interact with industry giants and get a personal insight into their entrepreneurial journeys.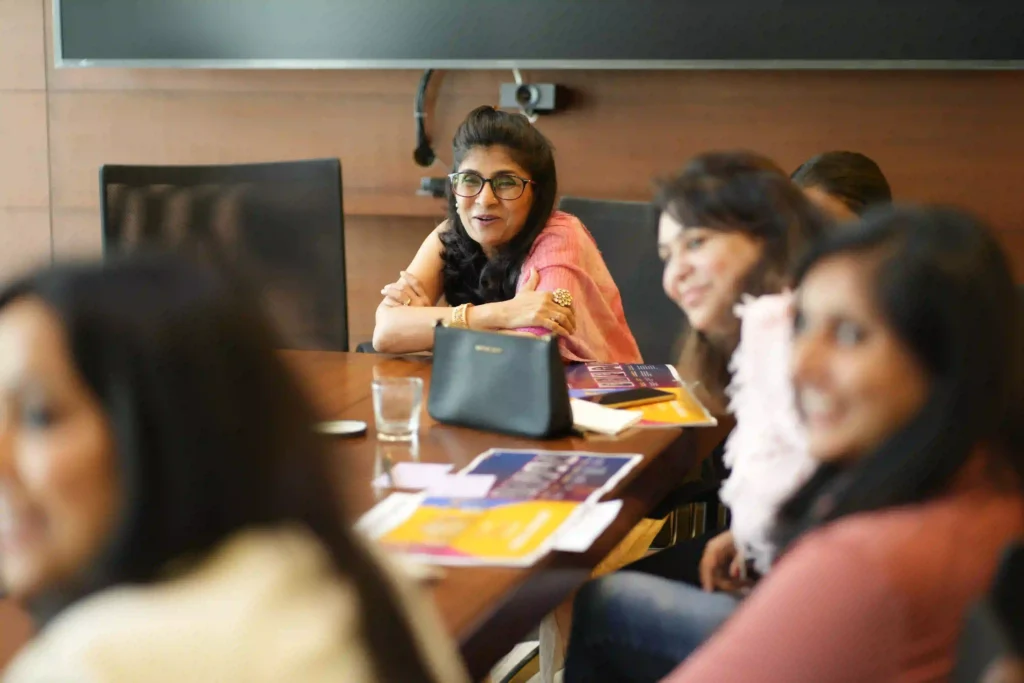 Held at the Kalaari office, the day started with a hearty breakfast and an AMA (Ask me anything) session with Vani Kola,  that led to a candid 'My Story' session where Vani laid emphasis on building self awareness and understanding that it's the whole journey that matters and not just the outcome. "For me entrepreneurship was always about testing my limits, challenging myself and knowing where the walls exist," she said in her motivating session. Keeping it real, Vani shared her life mantras and encouraged the cohort to constantly stay connected to their inner compass. She laid stress on the need to take a step back and look at issues from an outsider's perspective to keep growing with every season of life.  
Addressing the need of building a people-first organisation was Kalaari Capital's VP, HR, Neha Sharma. Having close to two decades of experience of working in people practices, she urged the young founders to understand the needs of their teams in order for them to realise their dreams and visions for the company. "Always keep in mind that people in your team will be the ones to execute the great ideas you have. If you take care of your employees they'll take care of your customers" was the biggest takeaway from her session. 
Founder of  Simplilearn, Krishna Kumar's enlightening session emphasised on how to grow and regrow a business. Citing examples from his own journey he guided the cohort on how to deal with failure and most importantly how to reassess, refresh and reboot to scale higher. His session was a confidence booster for early stage founders, as it helped them understand the importance of refresh and reboot in an entrepreneur's journey.
One-on-one mentorship sessions with the Kalaari investment team helped the cohort in better understanding and building a more cohesive roadmap going further in their journey. Prasad Kompalli, MFine co-founder & CEO addressed the common pitfalls faced during startup phases. The interactive session saw Prasad answering the many questions posed by the young founders.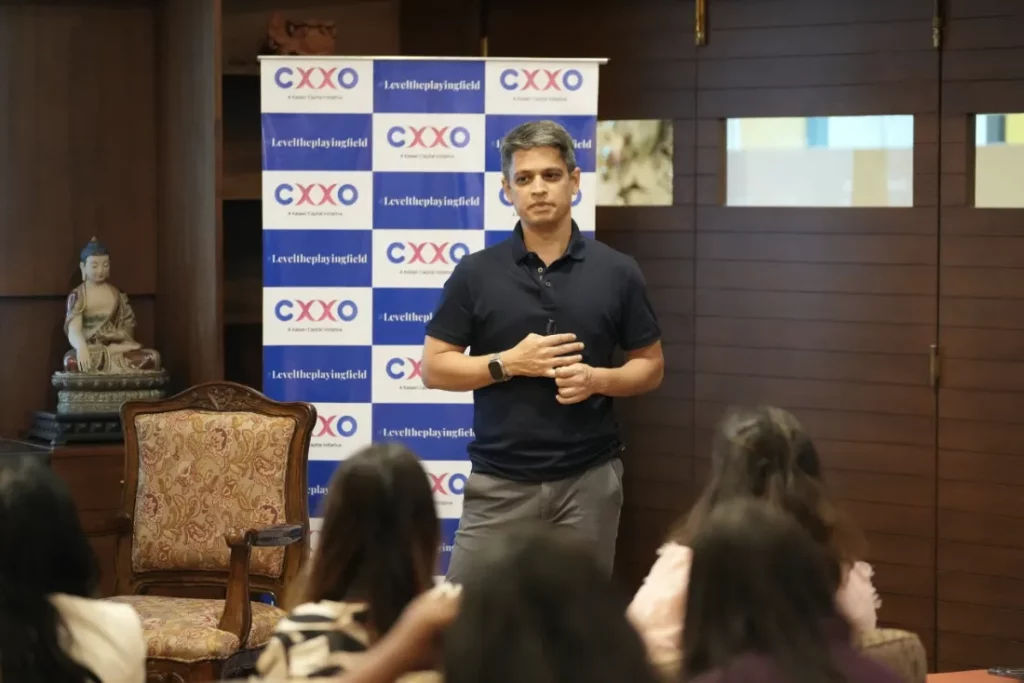 YourStory Media's founder & CEO Shradha Sharma spoke about defining moments of her life and emphasised the power of self. Extremely heartwarming and intense, the session touched everyone's heart, and was exactly what was needed after a day full of strategic stuff. In her inimitable candid style, she shared very personal yet extremely relatable anecdotes. Shradha also spoke about the many hardships she faced in her own journey and put the spotlight on how life's journey is to find one's self. "We can't change humanity but we can change the story for each other and it begins with changing the story for ourselves" she said.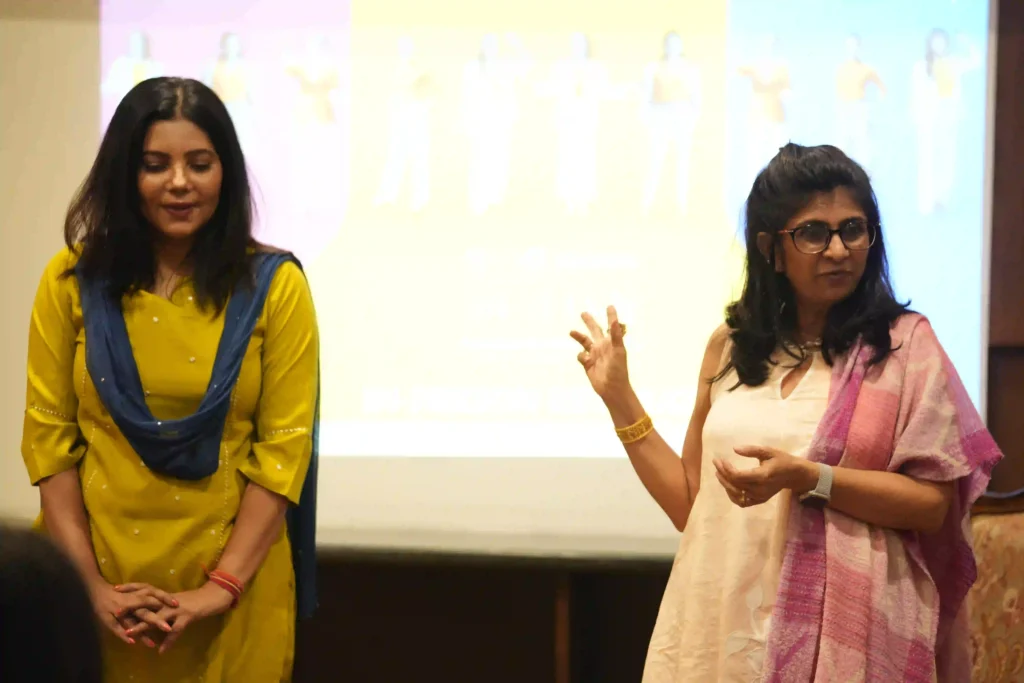 Kindlife.in's  Radhika Ghai captivated everyone's attention with her talk about the art of hustle. Her personal anecdotes and practical tips left everyone inspired to achieve more. She even opened the floor to questions and gave the much needed mentorship on how to infuse a healthy dose of hustle in the journey to leadership.
The sessions for the day concluded with some leadership Insight from Pramath Raj Sinha, Founder and Chairperson, Harappa; Founder and Trustee, Ashoka University; Founding Dean, ISB. An institution builder himself, Pramath encouraged the future leaders to understand that the most important leadership objective is to give prominence to the company, employees and investors. "You may be a founder but your institution becomes larger than you. You may have to give up on your personal desires in the larger interest of making the institution survive," he said.  The renowned educator concluded his session with an AMA on crisis management. 
A day that was high on power, motivation and positive mental stimulation ended with a group photo of the 2023 cohort, leading to some networking over drinks and dinner. While the day was laced with a lot of inspirational speeches and guidance, the feeling of community and togetherness was felt by all the attendees. Having a chance to connect with industry icons and to ask questions without any hesitations gave the founders a chance to connect not just as founders but find the common ground in their individual journeys.