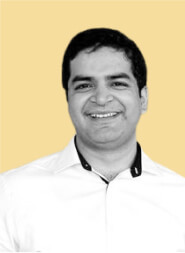 "As a founder, learn to trust the people around you.Don't try to solve every problem yourself."...
"Building the right culture is not about putting it up on a wall. It's about incorporating it in your daily execution frameworks."...
"I strongly believe in the philosophy of investing in R&D. This gives you that durable edge and allows you to build world-class products."...
"Be laser focused in your approach. Too many founders are in a hurry to expand internationally or in new industries. Focus on solving one large problem in one large industry."...