#Kalaari Mumbai Mixer 2023
We were thrilled to get together with Mumbai's buzzing startup ecosystem. The warmth and energy was palpable. It was great to catch up with old friends, forge new relationships, and soak up the infectious vibes of the city of dreams.
Special thanks to Harsh Jain, Aakrit Vaish, Suniel Shetty, Ronnie Screwvala, Priyanka Gill, and Tech Entrepreneurs Association of Mumbai (TEAM) for the founders' sessions.
Here are some highlights from the event.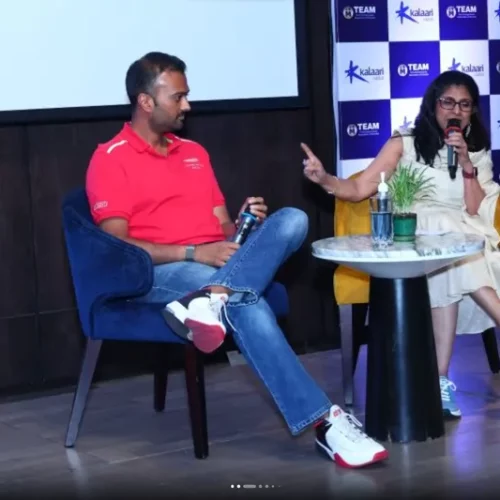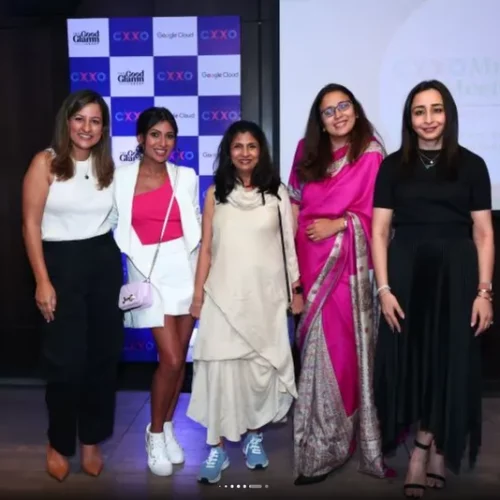 Harsh Jain, Co-founder and CEO of Dream11, he shared his insights on how to make a startup brand relevant and loved, manage diverse investors, and build company culture.
Here are some key takeaways:
On Brand Building
Whenever you focus on brand marketing, make sure you have enough capital to make a dent. Improve your digital marketing efficiency until you're able to take big bets which enable your brand story to break through the clutter.
While working with brand ambassadors, choose one who can represent the voice of your brand authentically. The right brand ambassadors can help you stand out and build trust with your customers.
Managing Diverse Investors – do's and don'ts of managing a fundraising process
Understand each investor's strengths and leverage. Your board has far more to offer you than just financials.
When you're raising multiple rounds of funding, it's important to re-orient yourself as a founder. Each new investor will view your business from a different lens, and have different return expectations.
Compensation philosophy and how it is integral to the culture of the firm
Pay at the 90th percentile to attract top talent, and incentivise all of them with ESOPs. This ensures you attract the right talent who will stick with you for a long time.
Dream11 offered ESOPs to every employee for keeping them engaged, often insisting on it so that employees can participate in the wealth creation journey of the company.
Watch the full video below:
Suniel Shetty (Actor, Entrepreneur, Investor) shared his insights on how to handle success, failure, and what the future of technology can hold for the media industry.
Here are some key takeaways: 
Don't let success go to your head and don't let failure go to your heart. Staying grounded in the face of success is a superpower, and being a part of a team can help one understand failure better. Always look at the glass half full – This enables us to learn from failures as and when they come.
Taking criticism in the right spirit is important for growth. Despite many setbacks in his journey, Suniel persevered and continued to do what he loved, even taking on the death-defying stunts that made him such a loved an action hero.
Entrepreneurship means surviving volatile periods – the secret of Suniel's longevity? His sheer resilience has ensured he's still in the game after 32 years. 
Watch the full video below:
Priyanka Gill and Ronnie Screwvala discussed entrepreneurship, leadership, and the current startup landscape.

Here are some key takeaways:


Keep the momentum going with self-conviction and constantly create something new
Don't overrate the impact of new technologies like generative AI. Instead, focus on understanding consumers and adapting to their changing needs
Good leadership means strong communication and empowering your team
Failure is not a terminal end, but rather a part of the journey towards success
Constantly reinvent yourself and work with new people to stay out of your comfort zone
Watch the full video below: