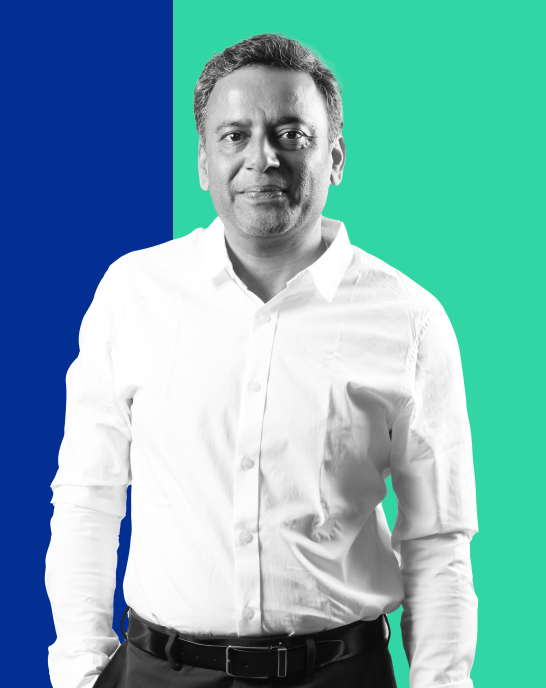 Karthik Nageswaran
Chief Financial Officer
It's challenging and exciting to think and to provide help on what your portfolio companies need amid all the intense competition. Being part of a successful team feels great.
Karthik is an accomplished finance professional with over 25-years of experience across multiple industries. One of the earliest members at Kalaari, Karthik over the last 12 years has handled a wide range of activities for the firm including fund management, fund-governance, investor reporting, fund auditing, investor relations, portfolio management and exit management. Prior to joining Kalaari, he was the finance controller at Flextronics, one of the largest EMS companies and has worked in various facets of finance including Investment Banking, Audit & Finance control.
As part of his role, Karthik works closely with the portfolio in helping set up financial processes and governance, assists them with finance and audit needs, and guides them in senior finance executive hiring. In addition, he works with the partners to review the annual operating plans of portfolio companies, structure their follow-on funding rounds, and ensure smooth exit management. As a key member of the organizational think-tank, Karthik spends time managing different needs of the firm, driving routine reviews, aligning partnership to the vision of the fund, and apprising them of the portfolio level opportunities and risks.
Karthik is driven by growth of the ecosystem, which requires him to be very innovative and find newer ways to expand engagement with the portfolio. He constantly develops processes that can help the partnership be more objective in their decision-making through extensive analysis with a core focus on balancing risk and reward.