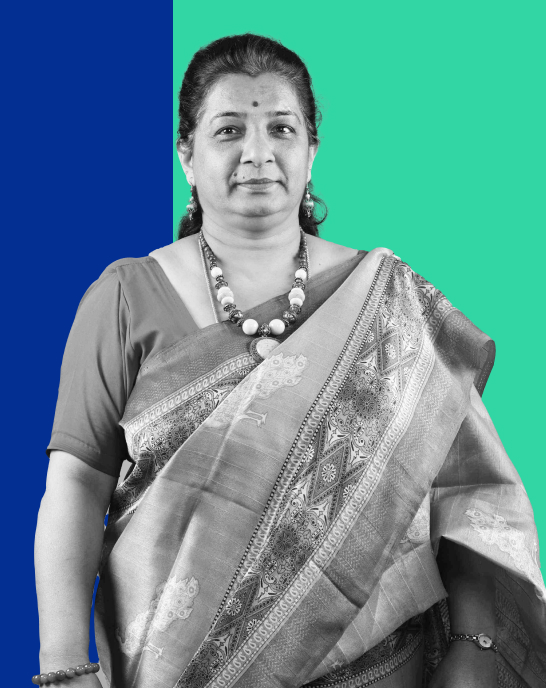 Padma Balaji
Asst. Manager Admin & Operations
Proud to be around with great mentors, great place where you meet remarkable people with great minds, the culture, level of trust, transparency and respect excites me.
Padma has rich experience in the field of Office Administration, EA, HR, Hospitality, Event Management & Operations – precisely a multitasker.
Prior to Kalaari Capital, she has worked at B2K with Vivek Kulkarni & Lathika Pai, NASSCOM with Poornima Shenoy, e4e Labs with Dr. Sridhar Mitta.
Padma is an enthusiastic, charming, sportive, capable and dependable person in juggling various other aspects of office management.
She loves long drives & rides, travel, music & is an ardent nature lover.