Wholesale Food and Grocery, and New Retail Platform
Jumbotail is re-imagining the food and grocery (staples & FMCG) supply chain and distribution channel in India by connecting brands/wholesalers with kirana stores through its tech driven platform.Through its J24 model, Jumbotail modernizes stores with consumer branding and tech, while plugging them into modern supply chain.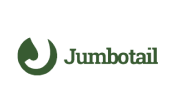 Kirana Store Networks 100K+
Partner since Series A, 2017
Why Did Kalaari Invest in Jumbotail?
It is highly unlikely that the penetration of big-box retail and Ecommerce in Food & Grocery will go beyond single digit in the next 10 years. A significant share of this consumption will be served by kirana stores.
The existing supply chain and distribution channels that serve kirana stores cannot handle the growth in consumption. The space is ripe for disruption, and a solution that can use technology and data to reimagine the supply chain would create real value.
The new generation supply chain will also help brands gather consumption intelligence and plan their inventory cycles better, thereby cutting costs.
Through this new-age supply chain, kirana stores have the convenience of doorstep delivery. They can frequently order, thus reducing inventory and credit requirement. This enables the stores to stock a larger number of unique SKU's leading to higher fill rates for customers. Read more
Sector: Enterprise, B2B E-commerce