Mozark is a telecom data analytics platform that has over the years collected millions of telecom network data points and developed a powerful Big data engine to analyse and predict the network performance across telecom operators, devices and telecom circles.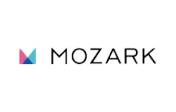 Partner Since Series A, 2019
Why Did Kalaari Invest in Mozark?
As mobile data becomes the backbone for many consumer services, we believed that the quality of data networks and data science around it will be a huge market opportunity with use cases spanning telecom operators, device makers, app makers, and regulators.
Over the years, Mozark collected millions of data points and developed a robust data science platform proven with solid customer traction.
The data repository and platform have been developed for years and are strong defensible IP for the company.
Kartik was a serial entrepreneur. He built and sold a business in the past and brings strong telecom and analytics domain understanding. Read more