Medical Response Management Platform
Red.Health provides tech-enabled medical response services to hospitals, corporates and consumers by owning the entire journey of a patient from triaging, destination selection, point of care diagnostics and patient logistics. It takes over emergency and non-emergency ambulance operations of hospitals and also provides emergency response services for employees of big & small corporates. StanPlus attends an emergency call under 10 seconds and ensures ambulances reach destination within 15 minutes.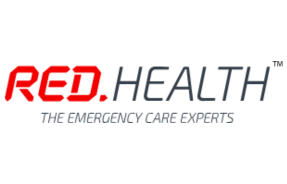 Safely Transported Patients 1L+
Monthly Calls Handled 15K+
Why Did Kalaari Invest in StanPlus?
The emergency response market is large and fragmented. Hospitals and healthcare institutions operate their own individual emergency response systems, leading to several inefficiencies, larger wait times, and low-quality inconsistent service.
Enterprises too view emergency response management as a core need of an organization. As a result, there is a high willingness to pay for efficient, faster, and higher quality emergency response on the patient demand side.
Overall, there exists a white space for a player to build a strong brand in emergency response management in India.
Prabhdeep has a strong background in healthcare. His passion and vision to solve the complexities of the emergency response market were evident from the very beginning. Read more