Toffee is creating innovative insurance products by reimagining the product constructs, distribution and claim processing through technology. The company works with existing insurance manufacturers to co-create these products making insurance purchase as easy as buying a toffee.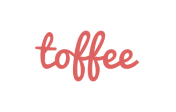 Partner Since Series A, 2018
Why Did Kalaari Invest in Toffee Insurance?
In India, with its vast size and mostly uninsured and under-insured population, the insurance penetration is at a single-digit percentage.
Toffee Insurance makes insurance accessible and affordable by creating multiple innovative, single-event products in new categories.
These are aimed at strengthening the safety net for the next half billion. This means that the 500 million first-time internet users are expected to come online via their mobile phones within the next five years. Read more
Sector: Consumer, FinTech