Clinical Stage Bio-Pharmaceutical Company
Vyome Therapeutics is an innovation-driven, clinical stage specialty pharmaceutical company, working to treat inflammatory diseases with locally-acting, next generation therapeutic solutions. Vyome's management team members are leaders in the drug development field, with deep expertise and a proven track record of successfully launching over 50 products in the life sciences space, and in building visionary companies.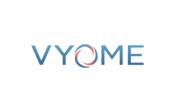 Successful Clinical Trials 2B+
Partner Since Series A , 2012
Why Did Kalaari Invest in Vyome?
Vyome's innovations are centered around the problems of skin and hair, which is a global market. ~75% of the world's population is inflicted by skin disorders and dandruff problems.
However, the products available today are based on decades-old technologies. There is scope for developing products with much higher efficacy via the use of evolving technology like nanotechnology.
The company has an illustrious board and advisory panel with phenomenal accomplishments in the area of Lifesciences technology. In addition, the management team includes people who have spent decades at top Indian and global lifesciences and cosmeceutical outfits, giving them immense experience and understanding of the area.
Dr. Shiladitya Sengupta has been associated with founding various successful lifesciences companies in the past decade. His track record and network and access to technology at Harvard are a strong positive for the company.
In Venkat, the team also has a marketing brain behind launching various Birla Healthcare new initiatives and many years of experience heading a core skin-care brand such as Emami in India.
Read more