COVID-19 has changed the inertia of a variety of systems in society. We are now more comfortable with tele-consultations, at-home testing, online test reporting, and want quick turnaround times for all these activities.
This pandemic has brought the diagnostics industry in the spotlight and exposed a rapidly growing need for better testing capabilities. Consumers are now more aware of the benefits of diagnostic testing and the importance of a robust healthcare delivery system. Increasing awareness will change expectations of diagnostic testing and will attract new innovators to the industry.
At Kalaari, we believe that the future of healthcare is connected and at home — both out of sheer necessity and growing market demand.
The $10B Indian diagnostics industry has emerged as one of the fastest growing service segments in India's healthcare ecosystem. It is currently growing at a CAGR of 12% YoY and expected to be a $15B industry by 2025. There are over 110,000 diagnostics centres in India and ~60% of these centres are highly unorganised with little/no-technology adoption. Testing in India is 3x lower than developed markets, thus giving a big opportunity for diagnostics in India to grow fast.
These diagnostic centres are run by small and medium business owners who lack the technology infrastructure and are currently using decade old methods of tapping into doctor networks, corporate channels and dialing in previous diabetic customers to convince them to take their recurring diabetes tests at their centres. Most of these unorganised labs do not have a digital presence for booking tests, managing inbound leads, tracking repeat customers, loyalty programmes, CRM tools, etc.
Only the top 10% diagnostic centers provide an online (unique password protected) test report. The others currently send test reports on SMS or WhatsApp. However, there is no track of test reports in case one wants to check previous results, especially for chronic diseases that require periodic testing.
In some cases, the science and the technology is there, but healthcare logistics is missing. Home diagnostics is the future of the industry. Post COVID-19, people are reluctant to go to testing labs and prefer home sample collection. SMB diagnostic centres currently have 1–2 phlebotomists on their payroll who end up collecting samples in the vicinity of 2–3 kilometres. This inhibits their ability to tap onto a larger coverage area, at the same time cutting their margins on home sample collections as logistics costs per test is high (no economies of scale).
We believe that given the depth of the market, such traditional methods are not scalable and there needs to be a technology disruption to digitize how these SMB diagnostic centers operate.
Why Kalaari Invested in ConnectedH
ConnectedH provides a full stack diagnostics delivery system by offering tech-enabled solutions (online testing reporting, feedback, CRM) and on-demand phlebotomy services for diagnostic centres.
Its solutions are helping democratize access to new-age tech solutions for individual diagnostic centers and empowering them to provide a quality experience to their patients with minimal investments
We first met Shubham, Suresh, and Rahul in February 2021 and have closely seen them grow and build ConnectedH with a strong vision. They have spent months understanding the problems faced by their partner diagnostic labs. Their product has kept evolving, and new monetizations models have been unlocked in the last nine months. The team's deep understanding of the market and ability to execute has helped them grow 10x in the previous nine months.
ConnectedH's mission is clear: to be integrated with the entire value chain and offer services at every point in a diagnostics centre's journey.
Traditional diagnostic labs have a deep hyperlocal presence along with strong unit economics. There is a business opportunity in providing them with digitization tools that help them generate more business and business efficiencies. Through our customer conversations and market research, we understand that a vertical SaaS offering that caters to the different reporting standards of labs adds value to diagnostic centers; hence they are willing to pay for the software.
ConnectedH also offers Phlebotomist services to its partner diagnostic labs. Fueled by the pandemic, we believe the home sample collection in itself is a multi-billion dollar opportunity. We were also very impressed with the strong unit economics that ConnectedH has been able to achieve and very bullish on home sample collection being a strong hook to acquire more customers.
We are very bullish about the healthcare system in India. The new system will have improved healthcare, patient empowerment, and immense new business opportunities.
We are proud to be early partners with Shubham, Suresh, and Rahul.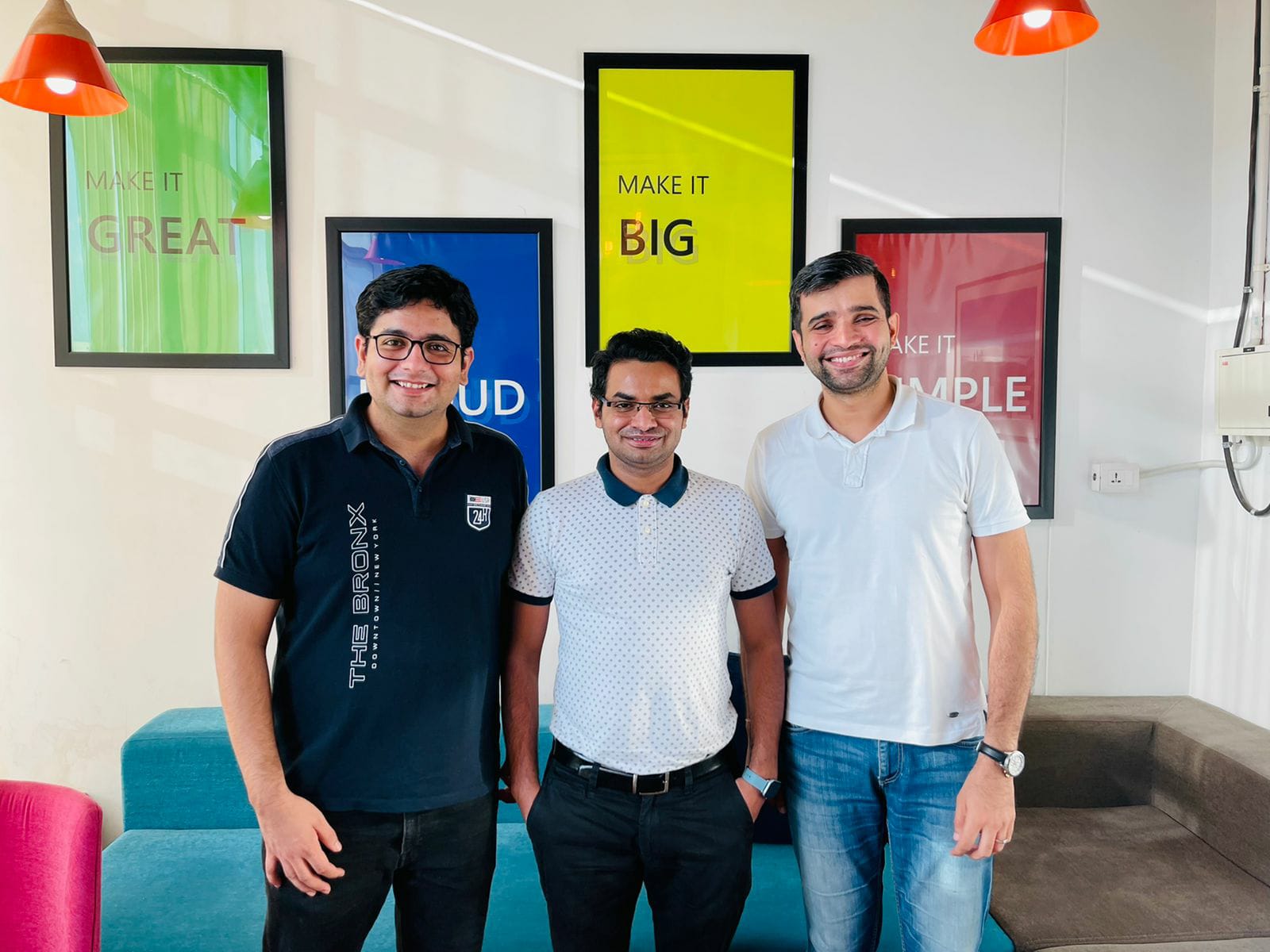 Suresh Singh, Co-founder & CEO of ConnectedH says: "The Diagnostic Ecosystem in India has been insulated from technological advancement that happened over the last decade. We're using technology to make over lakhs of unorganized diagnostic centers tech-enabled and patient-centric, simplifying healthcare for millions. We're proud to have found a great partner in Kalaari on this journey. They exuded strong confidence in our vision and have been a great sounding board for us from day one."
We are delighted to have been joined by Incubate Fund and other marquee investors as we lead ConnectedH's seed round.
Kalaari Capital is an early-stage, technology-focused venture capital firm based out of Bengaluru, India. Since 2006, Kalaari has empowered visionary entrepreneurs building unique solutions that reshape the way Indians live, work, consume and transact. The firm's ethos is to partner early with founders and work with them to navigate the inevitable challenges of fostering ideas into successful businesses. At its core, Kalaari believes in building long-term relationships based on trust, transparency, authenticity, and respect.
If you are an entrepreneur (or know an entrepreneur) building a company in the HealthTech space, please write to us at health@kalaari.com
Wish to work with ConnectedH? Drop an email to careers@connectedh.com