It all seemed to start when digital artist Mike Winklemann's 'Everydays' collage – a compilation of all the work that he has published every single day over the last 13 years, got sold for $69 million as an NFT.
Since then, in what is termed as the 'present' where history is being created, we've seen similar mind-boggling NFT trades occur one after the other. 
While the values of these one-off sales may still seem like a wild fad or even a sham to the 'uninitiated', more people are able to perceive and associate real value with the different types of NFT's that are hitting the market.
In the case of purely digital NFT's, the buyers are not just paying for receiving a copy of the digital asset (image, audio, video). Instead, they are paying for the digital record on blockchain that proves ownership and authenticity of that asset. The same applies in the trade of physical NFT's like houses or the printed copy of the U.S. constitution. The ability to attach ownership to assets and record it in a public ledger that cannot be tampered with is what makes NFT's valuable.  
Just last month, the cumulative NFT sales volume flowing through NFT marketplaces crossed $15B, driven by projects that are valued at over $40B in token market capitalisation.
Why people are buying and creating NFT's
NFT's fundamentally offer the holder a deeper medium of connecting with creators and at the same time allow them to economically participate in their success. So, someone who buys the NFT of a music artist receives exclusive benefits (merchandise, chance to meet, vote on what next song can be about etc) as part of a closed community. And, they acquire the ability to potentially re-sell the NFT for a higher value in the future, as the market value and popularity of the artist also increases. 
Alternatively, for creators, apart from being just an additional revenue stream, they drastically reduce the power that intermediaries hold over the value they generate as they don't have to give up ownership rights of their content. Plus, they offer better economics and unlock countless new ways of engaging with their super-fans while providing full control over how they can create and foster this community. 
This way, an upcoming music artist can distribute their new song/album as a limited edition NFT without giving up its ownership to a record label. They can limit supply for exclusive release, directly monetise across tiers by charging more money from super-fans instead of having to choose between an ad-based model or cream-skimming, limit supply for exclusive releases, and earn indefinitely from each secondary sale of the NFT in the future. 
With these potential benefits and functions extending across use-cases and industries, both buyers and suppliers are aligned to preserve and protect the value of their NFT's and eventually make it increase over time. 
The future of NFT's and Metaverses
Facebook re-branding itself to Meta, Nike launching 'Nikeland' on Roblox and aggressively applying for patents to sell virtual goods branded with 'Swoosh', Epic Games envisioning Fortnite to be more than just a game, Microsoft and Apple's increased push for AR/VR software and hardware, Tinder and Bumble rolling out features to push for and align with Web 3.0 ecosystem.  
Today, Big tech giants are not just exploring, but actively pursuing the Metaverse opportunity, and the race to get the 1st billion people onboard has already begun. Players of all shapes and sizes are raising funds to develop technologies and applications that align with an idea of tomorrow's Metaverse, which is poised to change the way we interact, work, play, shop and live.  
Since, NFT's enable real ownership of all digital assets, whether they are in the form of text, code, image, audio or video, it is the foundational block that will help support the sophisticated marketplaces of the future. As more people flock into the metaverse and interact with NFT's, there is a great need for picks and shovels that allow them to unlock value.  
The 50M+ creators of the future will require tools that let them focus on their craft while doing the heavy lifting of minting, publishing and protecting their NFT's. Buyers on the other hand will require the same for discovering, storing and trading NFT's. The market itself will require tools that normalize and make NFT's mainstream. 
Why Kalaari Invested in GuardianLink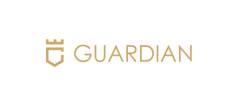 At Kalaari, we have always focused on proactively identifying and backing disruptive founders. And, we strongly believe in making bold bets that can have a massive impact. 
Advanced Technology stack that serves multiple stakeholders in the NFT ecosystem
As a company that prides on being R&D driven, Guardian has developed a proprietary legitimacy protocol that is equipped with a proprietary anti-rip AI 'Spyder' engine which ensures that NFT's are not getting duped or pirated and provides critical features for making the creator and collector's trading experience easier. Guardian's vision is to scale this protocol across multiple blockchains and make it one of the infrastructural layers that powers seamless NFT commerce.
Alternatively, they have also developed a no-code launchpad that allows brands and creators to build an online NFT storefront or marketplace, mint NFT's in less than 60 seconds and publish these across multiple marketplaces or blockchains. This serves as an essential toolkit for users who possess creative power but need technological support and advisory to enter and navigate in the world of NFT's.
Experienced Founding Team
Keyur, Ram, Arjun and Kamesh have been working together since the last 3 years and were among the early movers that have tracked the evolution of the Blockchain ecosystem since the crypto-kitty days. They have developed various blockchain-based solutions in Crypto, DeFi and NFT's for a global clientele.
Access to global creators and brands from Music, Movies, Entertainment and Fashion
As a global media veterans, they have access to a large network of Indian and International celebrities, movie studios, fashion brands and creative studio's that can potentially use Guardian's support in developing and executing their NFT strategies. Just last month, Guardian powered the exclusive launch of Bollywood star Amitabh Bachchan's NFT collection, which was sold at over $1M, the highest auction value of any other celebrity in India so far. 
Additionally, the team is closely working with a trusted group of advisors that include Barrie Osborne (Producer of award winning titles like Lord of the Rings, The Matrix, The Great Gatsby), Ross Levinsohn (CEO of Maven Media which owns brands like Sports Illustrated and The History Channel) and Sonja Nuttell (British Fashion Designer & Global Creative Director at TCG) who also believe in the company's vision and are actively enhancing their reach.  
Early mover to a fast-growing market
The NFT market, has grown rapidly over the last 3 years to exceed $15B in sales. But, we believe that it has only just begun to spread its wings with adoption to scale beyond gaming, entertainment, fashion and entertainment to even traditional sectors like finance and real-estate with asset tokenization. And, within the virtual Metaverse based economies that are beginning to develop, it will further go leaps and beyond to be worth trillions of dollars over the next decade. 
Given that mass-adoption on a consumer level is yet to unlock, we believe that Guardian is early to the market and can play a crucial role in helping NFT's go mainstream.  
From our first discussion with founders in July 2021, we were energised by the immense passion they possess to make NFT's more accessible and efficient. We strongly believe in their vision and are proud to partner with them on their journey to becoming a global player in this space. 
Co-founder and CEO, Ramkumar Subramaniam writes -
"We are elated to have Kalaari Capital as our investment partner given our similar philosophy to transform and build massive impact on a large scale and in helping us build a stronger NFT ecosystem in India and across the globe. With NFTs becoming a critical part of Asset monetisation for Creators, Athletes, Artists and Brands – Guardian has been on the forefront of the race to build and operate some of the largest Marketplaces and most advanced Creative NFTs in the space. With foundation in Creative Media, Guardian has led the race in terms of designing high impact creative NFTs protected by our Anti.RIP technology and legitimacy protocol." 
Managing Director, Vani Kola writes -
"Founders are shapers of our tomorrow. At Kalaari, we believe in the change makers who can reimagine a future disrupting the present to create better products. Metaverse-based economy will be a key disruptor and NFT's are going to play an instrumental role in powering the digital economy of the future. The applications will extend across major industries including Gaming, Fashion and Retail. Keyur, Ram, Arjun and Kamesh founders of GuardianLink bring a tremendous vision to make NFT commerce simpler and more accessible, not only in India but over the world. They bring the technical prowess and the experience to execute. We are proud to partner with them. At Kalaari we believe in the next decade companies from India will emerge to solve for global opportunities ." 
Kalaari Capital is an early-stage, technology-focused venture capital firm based out of Bengaluru, India. Since 2006, Kalaari has empowered visionary entrepreneurs building unique solutions that reshape the way Indians live, work, consume and transact. The firm's ethos is to partner early with founders and work with them to navigate the inevitable challenges of fostering ideas into successful businesses. At its core, Kalaari believes in building long-term relationships based on trust, transparency, authenticity, and respect.
If you are an entrepreneur (or know an entrepreneur) building a company in the NFT space, please write to us at nft@kalaari.com