"We provide food that customers love, day after day after day. People just want more of it."  
— Ray Kroc, McDonald's first CEO 
Making street food consumption convenient
Food and beverages are the largest retail category in India with D2C brands addressing several white spaces in the market. Nearly 60% of India's food services market is currently unorganized: comprising a $40B street foods market. The snacking market is largely fragmented with 75% of demand still favoring local stores. However, this is expected to shift across the next 5 years with emergence of food chains. Consumption of branded food products is seeing a marked increase due to the associated quality assurance that comes with them. The habit of snacking is well-entrenched among Indians and when consumers were unable to head out during the pandemic, they began to search for their favorite snacks online. 
Samosas are India's favourite tea-time snack. They represent a $750M organized market opportunity in India by 2025.  Today ~60M samosas are sold in India every day. From having a second helping in the school canteen to pairing it with a perfect cup of chai on a monsoon evening, the samosa is a snack that is quintessentially Indian. Every region of the country has a unique spin on the dish: the rich Punjabi aloo samosa stands in stark contrast with the thin and crispy patti samosa of the South. However, the love for this snack cuts across strata; a plate of samosas would be greeted with equal enthusiasm at a railway station or a board room. 

The pandemic has accelerated another trend that has been gaining traction across the past few years: the rise of the cloud kitchen and delivery-first QSR brands. They save on real estate costs compared to dine-in restaurants, while being able to scale across locations very quickly. Rebel Foods and Cure Foods are well known proponents of this business model: Behrouz, a biriyani brand under Rebel was able to build a 200 Cr brand within 24 months of launch. 
These brands depend on delivery platforms like Swiggy/Zomato for customer acquisition and last-mile delivery. Product innovation and brand building are key factors that drive customer retention and loyalty. Strong unit economics combined with deep customer love are early indicators of a breakout brand in the making.  
With distribution democratized, we believe there is an opportunity for multiple large food brands to emerge. Taste is the single most important factor in the decision-making criteria for the Indian consumer, followed by convenience and health considerations. 
Why Kalaari invested in Samosa Party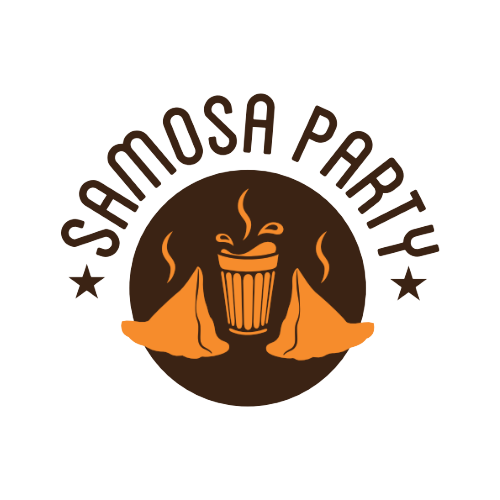 Samosa Party has built an endearing brand on the back of great products. Products are available online or can be purchased at SP's flagship stores. Central kitchens provide raw material and semi-finished produce to the outlets. This allows the final product to be delivered fresh and reduces cooking time. SP's product range satisfies the purist as well as the gourmet: offerings include Jodhpuri aloo, barbeque chicken, corn & cheese, chocolate samosas amongst many others. 
The team has thought deeply about building an entire meal around Samosas and crafting a great customer experience. This shines through from minutest details like branding of each individual samosa as well as colourful packaging which inspires nostalgia. 
Diksha Pande, Co-founder, Samosa Party says: "Kalaari is known to be an early spotter of trends and having backed the first generation of successful consumer internet start-ups. We are excited to have their confidence and backing as we build a new age Global QSR brand out of India for the World" 
Diksha has over 17 years of experience across F&B brands. Amit spent time in technology and consulting across Intel and EY before starting Samosa Party. They noticed that foreign cuisines had created a strong brand and impact in Indian lives whereas native foods and snacks were limited to street-side establishments. This would prove to be the trigger for the founding of Samosa Party. 
Diksha and Amit have been focused on building a capital efficient business. In the cloud kitchen space, this is an important determinant for success. The team's vision is to give the samosa a global identity and make it available to people at the click of a button in clean, tamper-proof packaging. 
We at Kalaari are excited about playing a role in  Samosa Party's journey towards becoming the most loved snacking brand in India. Thank you – Diksha and Amit – we are proud to support you in building a brand that will bring joy to millions of consumers.  
Wish to work with  Samosa Party? They are actively hiring for finance and operations roles. You can check all openings here
Kalaari Capital is an early-stage, technology-focused venture capital firm based out of Bengaluru, India. Since 2006, Kalaari has empowered visionary entrepreneurs building unique solutions that reshape the way Indians live, work, consume and transact. The firm's ethos is to partner early with founders and work with them to navigate the inevitable challenges of fostering ideas into successful businesses. At its core, Kalaari believes in building long-term relationships based on trust, transparency, authenticity, and respect.
If you are an entrepreneur (or know an entrepreneur) building a company in the D2C space, please write to us at d2c@kalaari.com