Do you remember the time when WWE and Cricket trump cards used to be a trend? Today, we're in an exciting new era of Digital Cards. Collectible card games (CCGs) allow players to create a customized deck of cards and battle other players in matches. More cards can be acquired and won in battle. It combines elements of collection, creation, trading, battle within the game mechanics.  Players use strategy and play to the strength of the cards collected with right combinations to win battles.
CCGs, considered as part of the Midcore genre in gaming, have done well globally, including in China and Japan. Hearthstone, Blizzard's classic card battler game, has raked in more than $660M in revenue since its launch in 2014. Other games in the same genre including Artifact, The Elder Scroll and Witcher: Wild Hunt 3 continue to be popular.
However, this segment is severely under-penetrated in the Indian market. Mobile games still dominate in India, but an average Indian mobile gamer is looking for games with hardcore game mechanics that can be played on mobile with shorter learning curve and gratification. This points to strong potential for more cross-platform midcore games coming out of India. Studio Sirah is tapping into this whitespace!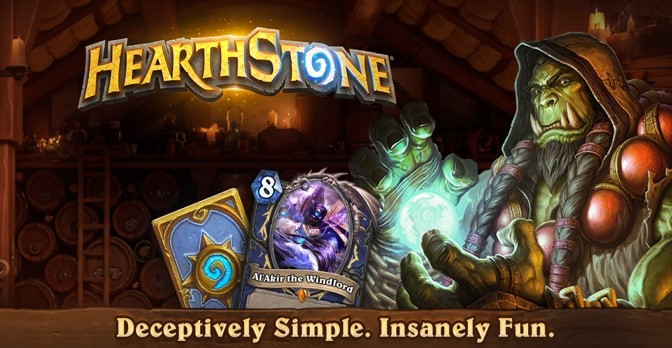 Kurukshetra: Ascension by Studio Sirah
Kurukshetra is Studio Sirah's flagship strategy card battler and CCG, featuring iconic heroes and creatures from Mahabharata and Ramayana. Users can earn hundreds of unique cards and outplay their opponents in online duels. With stellar artwork and innovative gameplay, gamers engage in 1v1 battle, while simultaneously building a deck of cards by winning battles between mythical monsters and ancient gods.
Available on Google Play Store, Apple Store and Steam, the game already has crossed 100K installs in open beta and an impressive 80%+ of its reviews are 5 Star. The team has received some great feedback, with users loving the art work combined with the theme.
The game is set for a full-fledged release in 2023.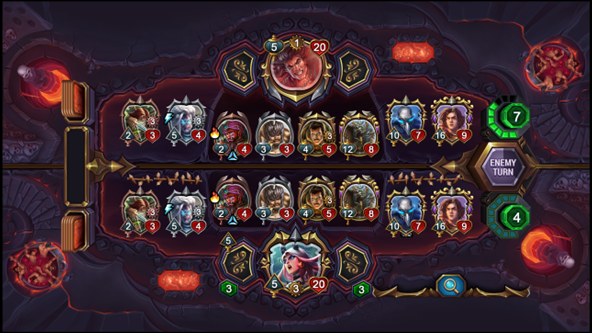 Why we Invested in Studio Sirah?
Passionate Founders with a love for gaming!Abhaas and Prateek are brothers who come from a very different background but bring complementary skills to the table. They spent countless hours gaming throughout their childhood and are highly passionate about building gaming IPs inspired from India's rich mythology and heritage culture.
When we first met Abhaas and Prateek, we were in awe of their passion for gaming and the market research that they had done to identify a clear whitespace for a midcore gaming IP leveraging the rich history and mythology!
Clear Opportunity to build a global midcore IP from India!
Today, gaming is a $2.2B market in India, poised to reach $12B by 2030, clocking an astounding CAGR of 35%. An average Indian consumes over 8.5 hours of gaming content per week. With the help of low cost mobile phones and accessible data, India is also witnessing a hypergrowth in different categories of gaming. To cater to this rising demand, there has been a steady rise in the number of game development studios – with 2000+ studios expected to come up in the next five years.
However, India has not been successful in producing strong global Midcore & Hardcore IPs. This has been majorly because of lack of talent in Indian game studios. The equation is changing, and we are seeing more hardcore IPs being built. With willingness to pay increasing and more time being spent on games, midcore and hardcore emerge as a clear whitespace for game studios.
Historically, localised games, specifically developed keeping Indian users in mind (background settings, storylines, historical references etc.), have done well since users can relate to them, because of cultural resonance and curiosity around Indian culture and heritage.  Studio Sirah has the mix of all right elements to create a game that is adopted and liked worldwide!
Artwork of the Cards users can collect
We are delighted to work alongside Lumikai Fund and other key Angel Investors including Akshat Rathee (Co-Founder, Nodwin Gaming), Sameer Pitalwalla (Head of Gaming, Google Cloud, Ex-EPIC Games), Alexis Bonte (COO, Stillfront Games), Piyush Shah (Co-founder, Inmobi) and Roshni Rathi (Partner, BCG) who join us on this exciting journey.
Expressing his views on the fundraise, Abhaas Shah, Co-founder & CEO, Studio Sirah said, "Over the last year, we have worked hard to build a mid-core gaming studio from scratch, and launched a game which has both cultural resonance and global quality. The response has been amazing, both in India and abroad, and it is evident that there is a huge (and growing) market for uniquely Indian content. We are deeply grateful to Kalaari for joining us in this journey, and to Lumikai, for believing in our vision from the very beginning. Over the coming decades, we hope to not only entertain Indian gamers, but to take a slice of India to the world at large.
Vamshi Reddy, Partner at Kalaari Capital, said, "Studio Sirah is well-positioned to create a game that is both adopted and liked worldwide. With the right mix of elements such as cultural resonance, curiosity around Indian culture & heritage, and a strong team of developers, Studio Sirah can create gaming IP that will be successful both in India and globally."
Kalaari Capital is an early-stage, technology-focused venture capital firm based out of Bengaluru, India. Since 2006, Kalaari has empowered visionary entrepreneurs building unique solutions that reshape the way Indians live, work, consume and transact. The firm's ethos is to partner early with founders and work with them to navigate the inevitable challenges of fostering ideas into successful businesses. At its core, Kalaari believes in building long-term relationships based on trust, transparency, authenticity, and respect.
If you are an entrepreneur (or know an entrepreneur) building a company in the gaming space, write to us at gaming@kalaari.com